Get to Know a Benchmark Site is an ongoing blog feature highlighting one of our network of sites worldwide. Tune in regularly to read the next installment in the series. This month features the Benchmark Penang, Malaysia team. Next up: Tijuana, Baja California, Mexico.
Over the past several years, Benchmark has revolutionized our capabilities to become a complete solutions provider to solve our customers' most sophisticated technology challenges. Benchmark's site in Penang, Malaysia, is an excellent example of this "more than just an EMS provider" mindset, offering customers a technological advantage in advanced electronics and electro-mechanical systems.
Benchmark's Unique Asian Manufacturing Site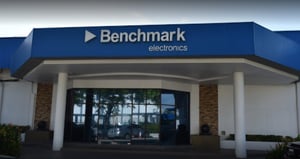 Benchmark Penang is home to a unique blend of capabilities, including our Asia Design Center, one of Benchmark's Design Centers of Innovation. This team of engineers holds critical expertise in moving a product from prototype to manufacturing more efficiently and at a lower cost than many competitors. The site is the only fully vertically integrated contract manufacturer in the region with SMT, precision machining, frame manufacturing, system integration, and post-manufacturing capabilities supported by an in-house design center and international procurement office.
This mix of services is available in one site because the Penang EMS team is complemented by the co-located Benchmark Precision Technologies Penang team, which allows Benchmark Penang to serve as a one-stop solution provider electro-mechanical systems. The industries we serve include commercial aerospace, advanced computing, next-gen communications, complex industrial, and semiconductor capital equipment.
Specific capabilities in Penang include: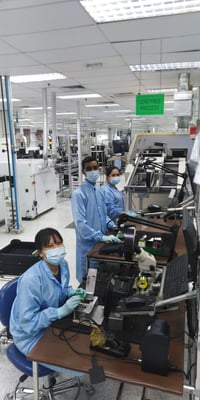 Design for Manufacturing (DFM), process optimization/simplification, and automation services

RoHS compliant assembly mixed technologies (SMT and through-hole)

High mix, low and medium volume manufacturing capability
Penang's plethora of advanced technology includes:
AGV (Automated Guided Vehicle)
Automated UV coating line
Automated PCB laser marking equipment
Automated screw fastening machine
Distinct Best Practices and Global Mindset | A Winning Combination
A distinct benefit of working with the Benchmark Penang EMS team is our ability to leverage a winning combination of technologically complex services and lower-cost manufacturing. We've built up a unique set of capabilities by cultivating a highly talented team and making critical investments in technology building blocks.
We prioritize our quality management processes, driving quality awards from our largest EMS customers, including:
Consistent Delivery Performance Award – 2014
Outstanding Performance in Quality & Delivery Award – 2015
Excellent Quality & Delivery for EX & FM Certification Award – 2019
An additional major EMS customer recognized our work to achieve nearly unheard of "zero defects" for new product quality. Benchmark Penang EMS supports customers in highly regulated industries, which makes quality, reliability, and repeatability at scale our top priority. We're very proud of the recognition we've received for consistently hitting the mark on quality.
Another differentiator is our manufacturing processes, which we adapt to each customer's product requirements. We have expertise in a variety of manufacturing strategies that have helped expedite our customer's time to market. Our best practices include a lightning-fast turnaround time of three to five days for prototype builds, a seamless product transfer and startup process, and a robust strategy for collaborating and planning jointly with our customers. The team also speaks multiple languages, including English, Malay, and Mandarin, enabling us to collaborate with our customers in the region and across the world to scale up manufacturing operations quickly.
A Culture Built on Compassion and Communication
Our success starts with a culture dedicated to compassion, diversity, team synergy, and accountability.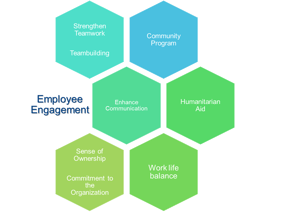 We've done this by creating an environment in which every member of our team feels valued. Our management team makes a keen effort to blur the organizational chart hierarchy and give everyone a voice. These initiatives have allowed us to build a reliable, skilled, and passionate team dedicated to the long term. Our employee turnover rate is less than 1%, and more than 45% of our staff have been with the team for more than ten years.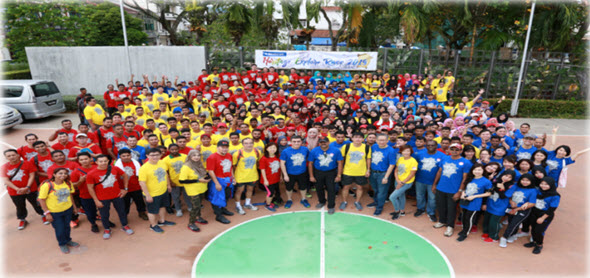 We've also developed a high level of trust between management and staff, emphasizing transparency in our internal communications, providing feedback and updates consistently, and working closely with employees to help them achieve their career development goals. We're committed to a healthy work-life balance and do everything we can to ensure life comes before work. Amid the Covid-19 pandemic, we've taken every measure to ensure that our number one priority is employee safety.
More importantly, we know how to have a good time together. Whether we're in the workplace or during one of our team-building exercises off-site, we cultivate friendships. Some of our recent team-building activities include a family day, a futsal and badminton competition, hiking and treasure hunts, as well as beach cleanup events, and other community events.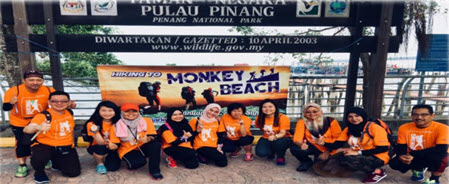 Due to these efforts, our employees are happy to go above and beyond when called upon. In 2019, when one of our customers encountered a design issue that required the product to be recalled from the field, the customer asked the team to step in and perform the rework. Our team worked extra hours to turn the materials procurement, perform the rework, and ship 878 units to the customer for field replacement within three weeks.
Benchmark is growing and innovating rapidly, and we're thrilled that our increased investments in capabilities and expertise have allowed us to provide more value to our customers. We're also proud to say that this success was built on the foundation of quality work we have provided for over 40 years. Benchmark Penang has become a model for the vertically integrated production of high-reliability systems.
To learn more about Benchmark Penang EMS and see firsthand our commitment to quality, low-cost manufacturing process, and a faster time to market, visit us at https://www.bench.com/penang-malaysia or contact us to learn more.