5G is the next phase in the evolution of global communication networks. When the technology is fully realized and implemented on a massive scale, we'll see a world connected like never before.
| | |
| --- | --- |
| The transition to 5G will be more evolution than revolution, but over time it will fundamentally change the world around us. 4G was not built to support the rapidly growing number of devices that need to be connected to the internet, and 5G is a big part of supporting the sheer volume of connected devices. But the most interesting 5G use cases are those that are impossible today because limited bandwidth and excessive latency are limiting factors. 5G is built differently – with the new connected world in mind. The reality of 5G is vastly superior speeds, low latency and network reliability that will allow for a smarter and more connected world. | Benchmark leadership on 5G use cases |
---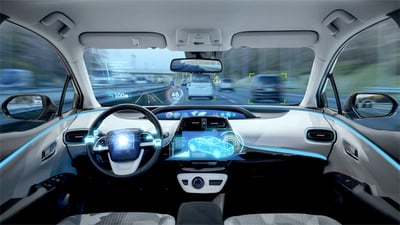 Autonomous vehicles:
While autonomous vehicles are a major topic of conversation today, with Google, Tesla, Uber and many automotive OEMs testing and even implementing the technology in certain areas, their full potential is still far from realized.
To enable a fully autonomous world, vehicles need to be able to communicate with one another with virtually no latency. These vehicles also need to be connected with pedestrians, road side vehicles and traffic networks. 5G will create a cloud network for autonomous vehicles across major metropolitan areas to share data and make decisions such as avoiding collisions and efficiently reducing traffic.
---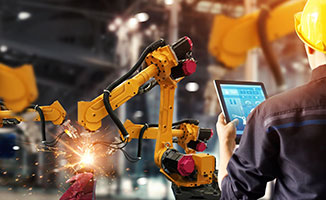 Industry 4.0: 5G will allow businesses to make better decisions with faster and more comprehensive data. From digital marketing to manufacturing plants, companies leveraging big data will see a massive improvement in productivity with real-time analytics.
5G is going to revolutionize the factories of tomorrow, because it will enable businesses to access much more data and apply it to the communication and automation of industrial machines through IoT on a massive scale.
---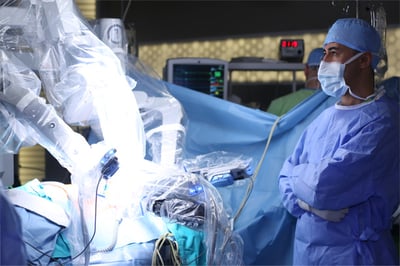 Healthcare: As technology advances, we are seeing more connected technology aimed at improving the healthcare industry. These innovations are geared towards improving efficiency in medical facilities and providing greater access to doctors for patients around the world. There are millions of devices and software tools used in the healthcare industry, which would see a significant benefit from 5G-enablement, while maintaining secure connections to ensure data privacy.
Internet of Medical Things (IoMT) devices and wearables are gaining popularity as a use for remote patient monitoring. This enables doctors with access to patient data to create a more personal wellness plan. With 5G, data analytics will be integrated into a patient's daily life and allow doctors to take action on preventative care more quickly.
---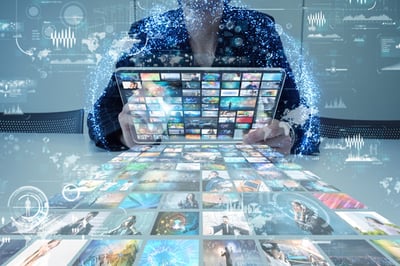 Video content anywhere: HD movies, YouTube and shared family videos will be accessible in an instant with 5G. Users will be able to connect, surf and consume content in crowded or remote areas with lightning-fast speeds. It will also open up blazing fast cloud gaming with next to no latency, allowing players to take on challenges from anywhere in the world as if they were in the same room. Media will become truly on-demand from any location on any device.
---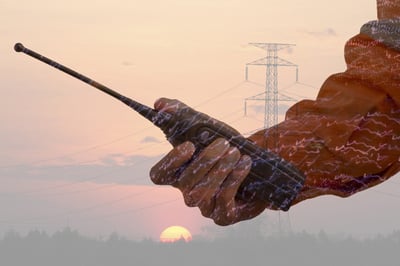 Emergency communication: Of all the 5G applications envisioned for the future, none are more mission-critical than improvements to emergency first-responder communications. 5G networks are expected to support instant, high priority total conversation services that give citizens and first-responders complete situational pictures using voice, video, real-time text, and improved immunity to data pollution and security threats. It will create a continuous experience for users in challenging environments, providing them with the capability to utilize high-quality multimedia content for improved awareness.
---
These examples are just a preview of what's coming with 5G.
At Benchmark, we are staying ahead of the curve by investing in equipment and expertise, which allows us to develop solutions that will underpin the 5G networks and ecosystems of the future. We work with our partners to help them stay ahead of this technology evolution and plan for the connected future now - because if you are playing catch up, you've already lost.
To learn more about the future of 5G and how Benchmark is enabling the connected solutions of tomorrow, please visit our Are You 5G Ready? page.