Benchmark is excited to celebrate World Quality Week 2022, as we pride ourselves in the high-quality products and services provided by our global, quality-minded team. World Quality Week kicks off on November 7th and runs through the 11th. The week recognizes the contributions of quality management professionals to improve our products, processes, and planet.
This year's theme of "Quality conscience: Doing the right thing" focuses on how quality can help make society better, which ties directly to Benchmark's values, especially Integrity and Caring. In doing the right thing, we take responsibility and are accountable for the impact that our processes, solutions, and services have on the environment and on people. Our Environmental, Social and Governance (ESG) strategy consists of three tenants—Environmental Responsibility, Our People and Our Community. Doing the right thing is an integral part of our sustainability journey to build a better future.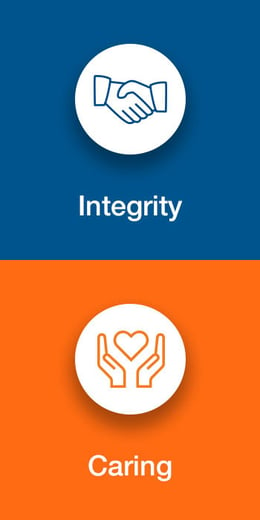 Having a quality conscience is critical to what Benchmark does. Our company's tagline, "When it matters®", is more than just a marketing slogan. Our customers operate in industries where quality and reliability don't just matter—they determine a company's future. Our Quality Policy outlines our dedication to providing solutions and services that meet or exceed our customers' expectations. This commitment to quality is evidenced through our accreditations, certifications, and registrations which provide confidence that we do the right thing for our customers and stakeholders. Our partners' standards and regulations are our standards and regulations.
Quality is in everything we do and is an important and necessary part of the solutions and services we deliver to our customers. We embrace quality to ensure we do the right thing and do it right the first time. Quality is a choice—and is everyone's responsibility. To some, quality means conformance to specifications. To others, it means delivering to the customer what they expect. Whatever your definition of what quality means to you,
Quality is doing the right thing, right.
We invite our customers, partners, and communities to enjoy this global event, celebrate our efforts collectively, and support one another in doing the right thing.
At Benchmark, Quality matters.