On behalf of Benchmark and our executive team, we would like to thank Governor Ducey, our distinguished guests and the amazing Arizona technology community that provided us with such a warm welcome at our grand opening celebration held Friday, February 8th at our newly built global headquarters in Tempe, Arizona.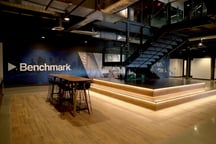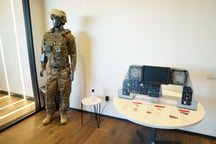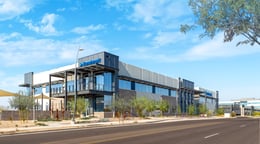 We opened our doors to ~100 individuals in the government, business and technology sectors including members and staff of the Arizona Commerce Authority, Tempe Chamber of Commerce, Arizona State University, University of Arizona, Grand Canyon University, Greater Phoenix Economic Council, Arizona Technology Council and the Arizona SciTech Festival. It was an honor to celebrate our new headquarters amongst these community leaders, as well as our customers and partners who have made Benchmark's transition from Angleton, Texas to Arizona such a wonderful experience.

At the event, our President and CEO Paul J. Tufano expressed the excitement we all feel for our new home, and Governor Ducey welcomed us with open arms. We celebrated our official ribbon cutting in the midst of Benchmark's 40-year anniversary and unveiled a Benchmark time capsule which, when opened in ten years, will allow us to reflect on our history of excellence, as well as the progress and innovation we create over the next decade here in the Valley.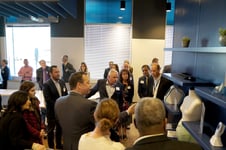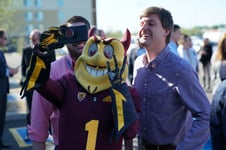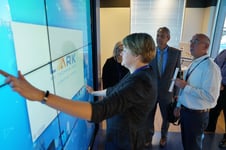 The event concluded with a tour of the new facility where we displayed some of our capabilities in aerospace and defense, precision machining, MedTech, manufacturing, Liquid Crystal Polymer, Internet-of-Things, supply chain and surveillance . We also showcased our unique space and its outstanding amenities, which will become a coveted place to work for the next generation of engineers produced here in Arizona.

Arizona proved attractive to Benchmark for a number of reasons. The quality of life is unmatched, the government is pro-business and pro-innovation, and the talent available from the post-secondary education institutions is top-notch. And based on the initial reception from this community and the partnerships that we have made so far, we are thrilled to see what the future holds for Benchmark – At Home In Arizona.