The Seven Summits are well known within the climbing community as a life-changing challenge for the most hardcore climbing enthusiasts. The Seven Summits represent the highest mountain in each of the world's seven continents and consist of the following peaks: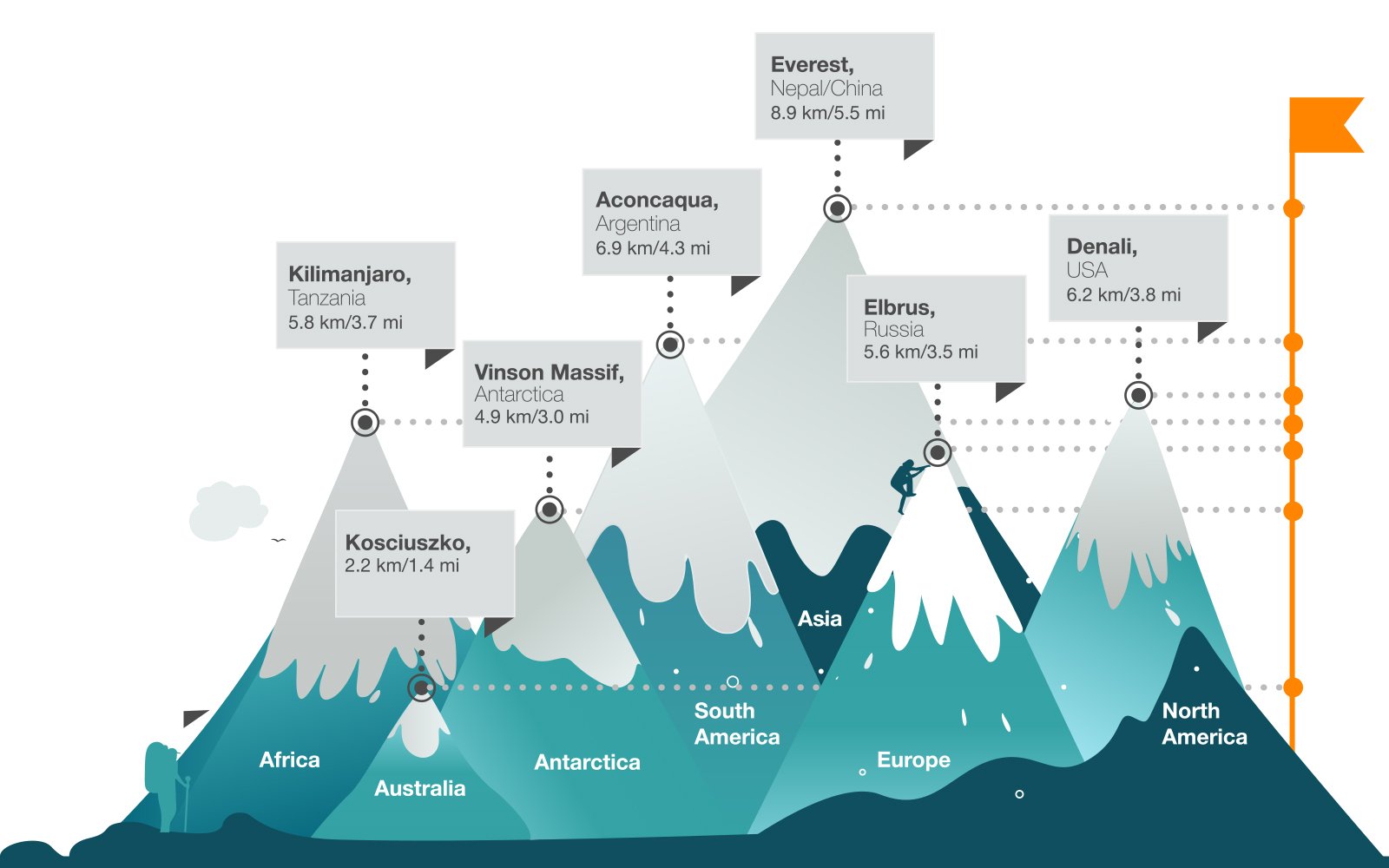 Benchmark is proud to say that we have an executive on our team that has taken on the Seven Summits challenge… and then some. Mark Carr, Benchmark's Vice President of Human Resources, is an avid climber and has scaled more than 150 mountains in his lifetime. He sat down with us to detail his experience with the Seven Summits and share his latest adventure on Mount Kilimanjaro (his second go at the tallest peak in Africa).
What sparked your interest in climbing?
Growing up in Colorado, I was surrounded by beautiful mountains, and it was just something I really enjoyed. I also love traveling, meeting new people and learning about new cultures. So, it all kind of came together. And in fact, when I started my journey to conquer the Seven Summits, that goal wasn't even on my mind. I had the opportunity to climb Denali and Aconcagua, and after that, I decided to keep going.
What was your experience scaling the Seven Summits?
There is no doubt about it; you suffer. You live in a tent, sometimes for as long as a few months. You lose your appetite from the elevation. You're cold, hungry, and physically exhausted, and it's nonstop. With that being said, the journey is incredibly rewarding. Words can't describe the beauty that you witness. You also meet some amazing people along the way who become lifelong friends.
What has been your most challenging climb?
As you can guess, Mount Everest is the pinnacle of a climber's experience but also the most grueling. It took me two attempts to overcome Everest, as we had to turn away during my first climb due to the weather. When I finally finished Everest, it was a two-month affair. I slept in a tent throughout Nepal for the entirety of my trip, and it took seven days to reach the peak. But once I accomplished Everest, I knew I could take on the rest of the Seven Summits.
You recently climbed Mount Kilimanjaro for a second time! Describe that journey.
Yes, this was my second time scaling Mount Kilimanjaro. I had hip replacement surgery two years ago and really wanted to get back out there. I first did Kilimanjaro 10 years ago and just fell in love with Africa and the wildlife in the region, so I decided to test out my new hip with my favorite climb. It was a seven-day journey to the peak, followed by an accelerated two-day climb down due to weather concerns. We had to descend 9,000 feet. While it was a strain on my hip, everything held up! I feel great accomplishing this task again.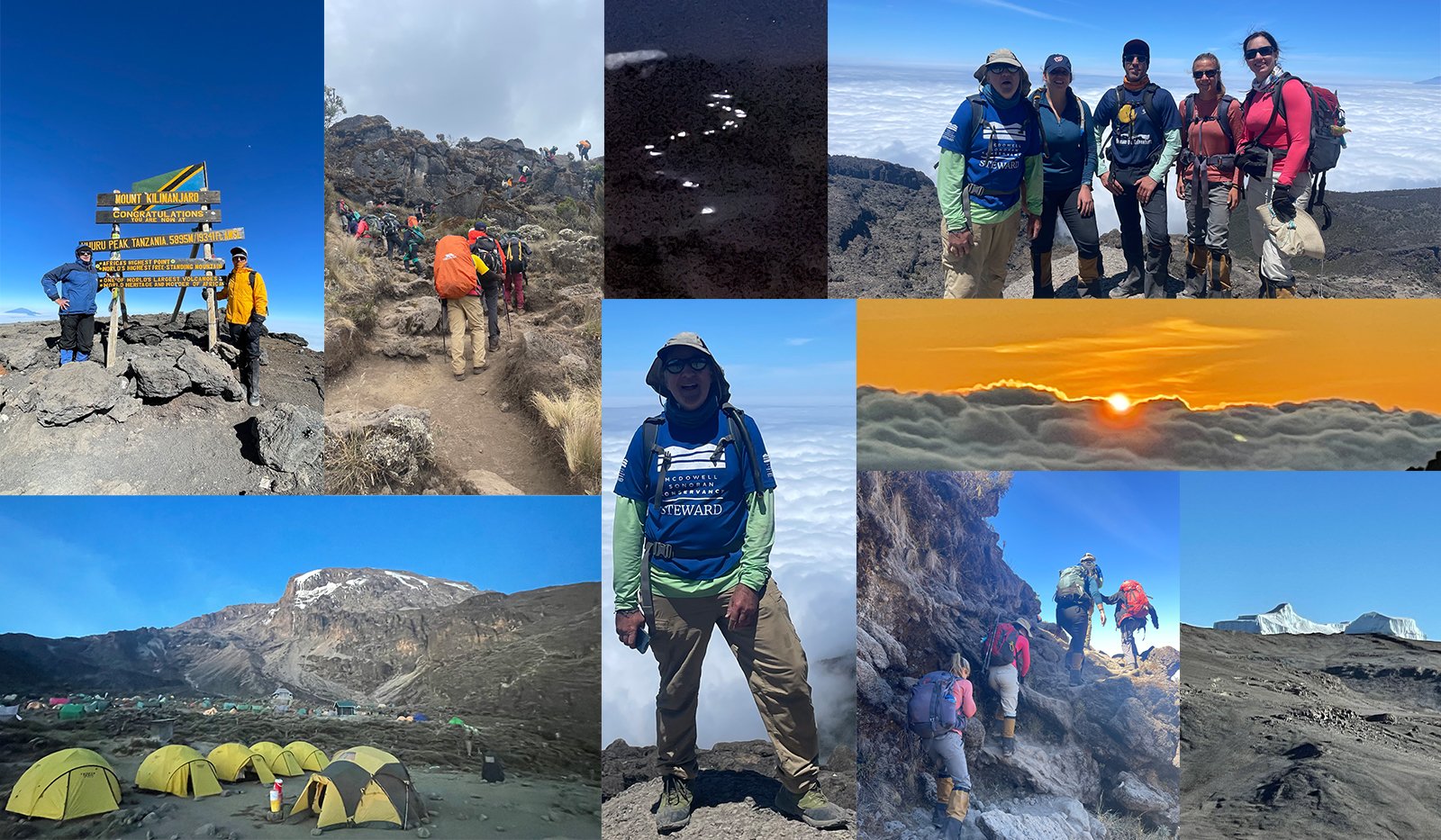 What have you learned from these experiences both personally and professionally?
The value of leadership and relying on/supporting your team. When I do these climbs, it is always with a group and a very experienced guide. No matter what, the guides always ensure that their group is well taken care of before even thinking about themselves. That is how I strive to lead my team and how I'd like our team to treat our customers. Watching the guides put the team above themselves has helped me to become a better leader to my team here at Benchmark. It's also taught me the value of friendships and compassion for other people and cultures. I have witnessed some amazing feats of humankind and seeing how people around the world experience life has helped broaden my horizons and appreciate the differences in everyone. I've also made some of my closest friendships with fellow climbers due to our shared experiences.
We appreciate Mark for taking the time to detail his experience and the lessons he has learned from scaling the Seven Summits. It is an outstanding accomplishment and incredibly exciting to have a team member achieve something like this. If you'd like to learn more about Mark's journey, he has written a book titled "Ascend: Leadership Lessons at 28,000 Feet," which is available on Amazon.
Mark Carr is the Vice President of Human Resources for Global Operations at Benchmark. He oversees the human resource functions at all of our manufacturing sites worldwide. Mark has a Bachelor's degree in Psychology and Master's degrees in Psychology and Business Administration, and has over 25 years of diverse industry experience in both the EMS and Semiconductor spaces. He has previously worked for Celestica, ON Semiconductor and Motorola and has supported front end, back end and materials operations.