"Gamification is the application of game-design elements and game principles in non-game contexts".
Research shows that the use of gamification instills a sense of meaning, provides a feeling of mastery, promotes autonomy, and creates super-engagement.
When coupled with an organization's strategic goals and strategy deployment, this gamification approach becomes a key driver of synchronized execution toward strategic goals. Benchmark's Corporate Director, Lean Six Sigma Thomas VanEimeren featured in CIO Applications magazine.
Read The Full Article on CIO Applications site.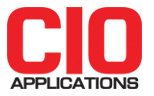 More about Thomas VanEimeren
Thomas previously held the position of Global Lean Sigma CPI Manager at Arrow Electronics Inc. Where he led Arrows' Award Winning Lean Six Sigma Deployment & World class 5S program managing and mentoring Lean Six Sigma leaders at 75 facilities around the globe. Thomas drove lean sigma deployment globally inclusive of leading, consulting, mentoring & coaching leaders of tactical & strategic transformational improvement projects within Arrow's global business operations.
Thomas has also developed innovative tools and has pioneered new approaches for lean sigma to drive excitement, deeper engagement and culture transformation. Thomas was the architect and program leader of two award winning CPI programs: Lean Sigma Global Olympics & Lean Sigma Drones. Both achieving back to back (2016, 2017 & 2018) Lean Sigma Innovation of the Year awards at the Lean and Six Sigma World Conference and the Business Transformation and Operation Excellence Summit. These programs continued to gain momentum & have generated excellent results. This momentum led to groundbreaking recognition. As in 2018, Thomas's organization received the Lean Six Sigma Deployment of the Year Award at the Lean Six Sigma World Conference.