The Benchmark Site Profile is an ongoing blog highlighting engineering and operations teams worldwide. Tune in every month to read the next installment in the series. This month features our engineering team in Fremont, CA.
Building a Tight-Knit Community
Benchmark Fremont is home to Benchmark Precision Technologies. Our facility is built upon a foundation of a tight-knit community working toward a common goal and excelling at it. We're more than 100 strong, and our dedication to a positive and open culture has allowed us to grow while keeping our people together. Our facility's average tenure is 8-10 years across all ranks.
Benchmark's ability to retain talent ties to our culture of uplifting our people while promoting from within. We provide various opportunities to expand skillsets through internal training and learning reimbursement. We are proud of the collaborative environment we have created and aim to do everything in our power to maintain these hard-earned, long-established relationships.
This sense of community and belonging also extends to our local region and other Benchmark Precision Technologies facilities here in California, Arizona, and Malaysia. We regularly work with—and help to support—our colleagues worldwide. We also give back to the community as often as possible by supporting education and donating to the less fortunate, including keeping a back-to-school supplies program, contributing to Toys for Tots, and collecting food for the homeless. Although these activities occur throughout the year, they ramp up at specific times, especially around the holidays.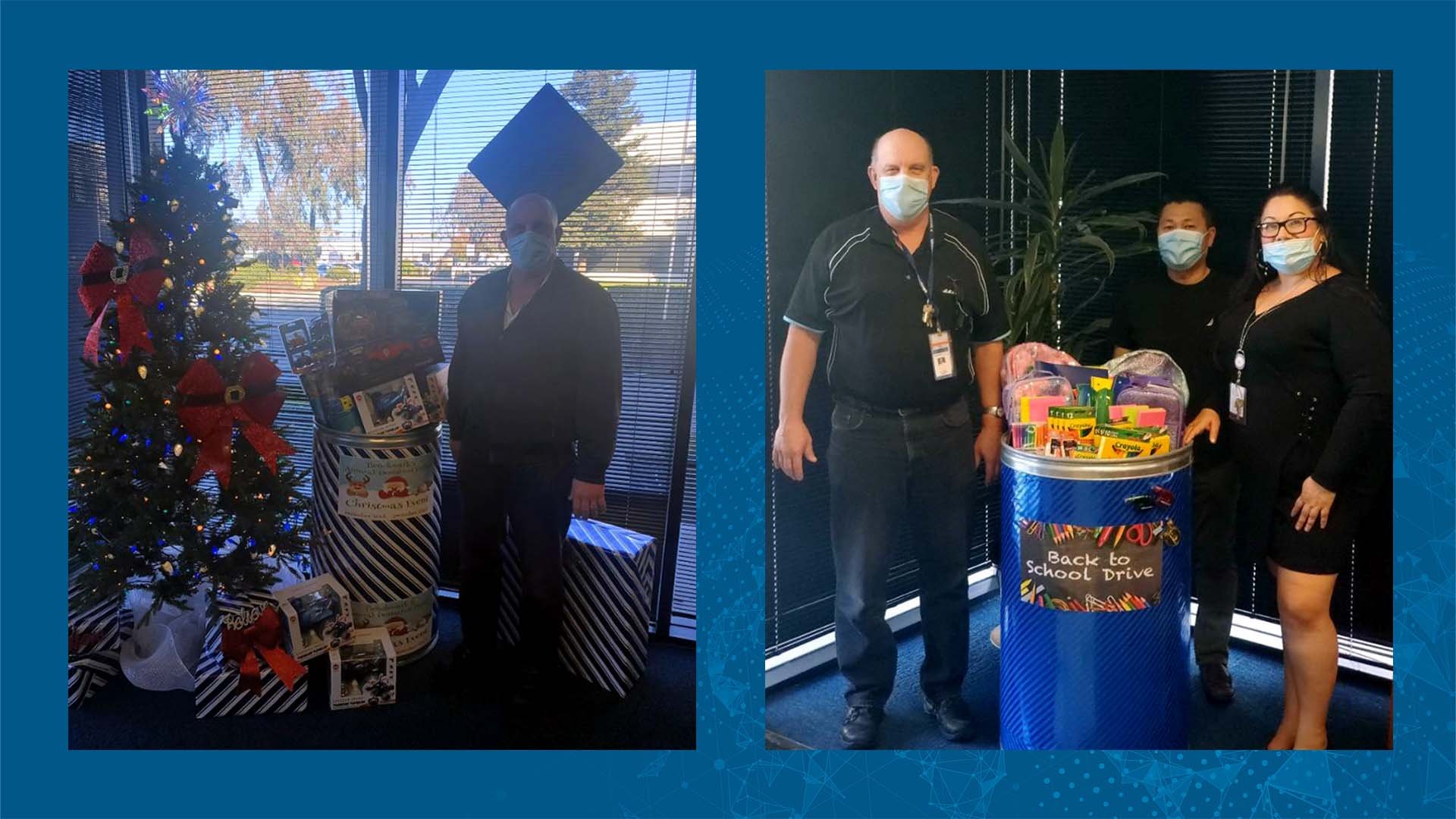 Our Approach
Building the type of culture found here in Fremont is also incredibly important to the work we do. We are focused on design for manufacturing, new product introduction, and complete production precision machining services for our customers in the semiconductor capital equipment market. In this high-demand marketplace, customers frequently request our services to support the manufacturing needs of some of the world's largest chip manufacturers requiring the highest quality work.
We provide world-class engineering services to optimize product development and drive continuous improvement while utilizing design-for-excellence principles. Our quality management systems offer real-time shop floor process control that ensures quality compliance​ to help us meet our customers' strict requirements. Our quality management and sustainability efforts extend to material selection by providing our customers with products sourced from reliable and certified suppliers, including the best in aluminum, steel, and stainless steel.
Our team faces some of the most complex engineering challenges in the semiconductor capital equipment world. Facilitating this work requires deep tribal knowledge from engineers who have collaborated closely for years. Due to this experience, we're adept in complex electro-mechanical assembly & test capabilities, precision machining to stringent customer and industry requirements, progressive metal joining and complex supply chain management. One key differentiator for the site is the development and use of our AMP cell (Accelerated Manufacturing Protocol). This cell is dedicated to quick turn prototyping, offering complex machining services that reduce lead times from weeks to days which is critical in semiconductor equipment development.
Our process is bolstered by world-class technology and facility features that allow us to take on high-profile projects in semi-cap. Some of the systems and solutions include:
Precision CNC 4- and 5-axis milling and turning

- 30 CNC Machines
ISO 5 and ISO 6 clean rooms
Precision high-vacuum TIG welding
The Fremont Difference
To meet our customers' expectations—and ensure our clients achieve their goals—we often go above and beyond, hitting highly tight deadlines or absorbing extra work. It is also built directly into our company's DNA to do everything in our power to meet every deadline, no matter the challenges we face. Leaders of one of our largest customers recently celebrated us for hitting 100% on-time deliveries on a specific high–profile, quick-turn project.
This level of commitment has allowed us to build considerable trust and respect within the marketplace. As an example of our steadfast commitment, the same customer came to us in 2021 because they needed help catching up on production for a chamber when another partner could not meet their needs. As a result, our team was able to fulfill the order and work through supply chain challenges to get the customer back on schedule.
Finally, one of the things that I appreciate the most about our team is our total resilience. Working in the cyclical semiconductor industry means we need to be nimble during slower periods in the market. For example, our site has had to reinvent itself several times over the many years that we've all worked together when essential products left our facility. Many less resilient shops would have closed, but we worked together to fill our pipeline and ramp up production on new projects. Because our team refuses to accept defeat, each reinvention has only strengthened us.
To learn more about our capabilities in semi-cap and beyond, along with the outstanding team we've developed here in Fremont, we invite you to visit our website at https://www.bench.com/fremont-california.